Its Christmas season and some very funny christmas pranks would get you laughing out loud and having so much fun this Christmas season. You can cut out a picture of your friend most admired celebrity or a celebrity crush and paste it on the peep hole such that the face on the picture faces directly on the peep hole. I know you are laughing already. And then you go " Ding, dong" on the door.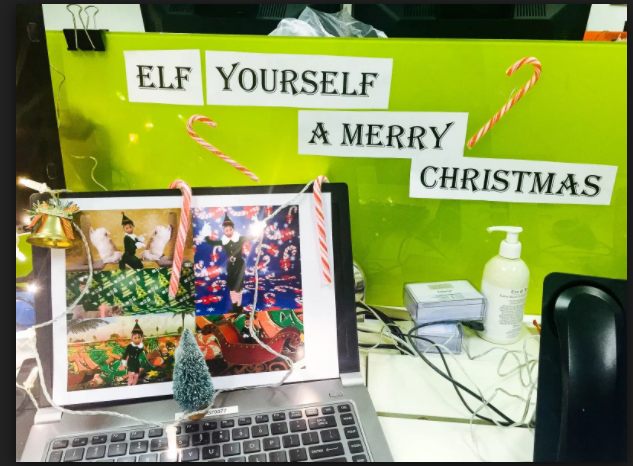 Now the person looks at the peep hole, and can't believe who she is saying, " Oh my God, its so not true; she is thinking". And because of the nature of peep holes, it is truly believable and she goes all excited trying to open the door and at the same time calculating her first response to her celebrity crush ,then she finds old you. Very funny prank right. It would probably take her a minute to readjust back and wonder if she was seeing a ghost or if something is wrong with her, then she sees. the peephole. I specially, love this Christmas prank ,its so hilarious.
Then its Christmas morning and it's time to open gifts. You have no idea of the excitement that would fill the face of your loved one when he sees that the gift you got for him in a really huge box, then he is wondering, "What can this be?"it could be a lot of things, it could be a large TV set, or a sound system and he is wondering. Then he starts tearing it apart only to find a gift card inside. Why do you have to toy with his emotions this way? This funny prank, its so crazy, he is almost still in disbelieve that it can be true that the box only contains a gift card. Try this Christmas prank, this season with loved ones.