We don't believe in compromising on quality. We've brought together materials to give you the very best in strength, easy maintenance, adjustability, and installation. The Easy- Step Door Step was created to solve two Major issues; Firstly, trip hazards. Unlike conventional door stops today, the Easy – Step Door Stop poses no trip hazards due to its innovative Simply step on to release feature.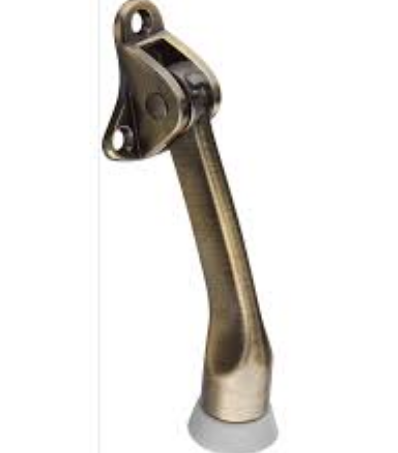 Secondly, we wanted to create a concealed finish, cost-effective Step on release Design.The product was designed by focusing on the various factors.
Some Major factors covered are :
• Easy to use Design
• Height-adjustable Rubber Foot
• Strong Grip: It Sticks to all surfaces – wood, concrete, tile, and carpet.
• Easy Installation: Use enclosed guidance sheet for marking screw holes. Replace old models with ease.
The Easy – Step
door stop
is both innovative and cost-effective, which makes it suitable for both Residential and Commercial workplace. "This is a very well made product and assures you the door will never blow shut, It will be propped open before and after the service without any issue.
This product guarantees you that you can keep the door open with your hands full, just step on it! And get your groceries in the house without dropping them from door to room! Simply, step on the button on top and it flips back up! And the biggest advantage is "No leaning over for your poor back!"
"These are Spring loaded and always stay up!" Now, It's the time to say Goodbye to your old kick down Doorstop. Easy – Step Door Stop is Simply Perfect..!!