Hair extensions, well! If your hair has not good volume, then you need them. So, which is the best one, well, of course, halo hair extensions are the answer. Why? We don't have to tell you why it's popular among women as their positive feedback is sufficient to answer you. Whether you wear them for regular use or in special events, their care is very important just like you do with your real hair. Many women ignore this and their halo hair extensions damage with the course of time. So, to make sure that you don't do the same mistake, here we have brought the maintenance tips for you.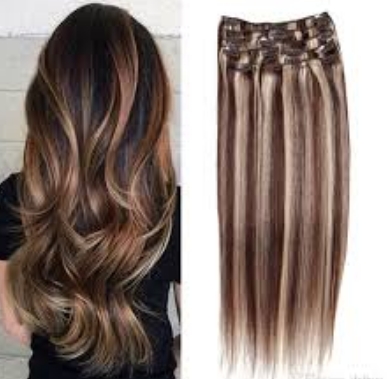 Care the halo hair extensions with these tips-
• Don't wear the extensions when you are about to go to sleep. Remove them before going to sleep. Brush them gently with loose hands and always use the comb with the wide tooth.
• Wash the halo hair extensions once in a month. Use a gentle shampoo to wash them. Use Luke water to wash them. After applying shampoo, apply the conditioner.
• Pat the hair with the towel and then clip them on the hanger. Never brush the hair when they are wet as on brushing them the hair will frizz.
• When all the water from the extension is dried then brush them using a wide tooth comb. Start brushing them from the end and then move to the top. Never comb them in top-bottom fashion.
• Keep the hair moisturized, but don't overdo as it will make them greasy.
• Avoid heat styling of the hair extensions as it can damage the hair fibers. But if you want to heat style they then use sprays that protect the hair from heat damage. Use it at low temperature.
These tips are important and useful to care your halo hair extensions.